Posted by Jacqueline on Apr 22nd, 2010 in Special Announcements | 0 comments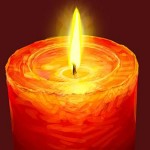 Free Candle Spells is an informational website for all kinds of candle spells for love, success,revenge, money and prosperity, reversing, peace and much more.
The primary focus for the Free Candle Spells site is to give you techniques to use and suggestions of oils ,herbs, sachets and candle layout patterns for you to use to achieve your desired outcome.
Free Candle Spells is unable to do consultations for you and that is to be left up to a spiritual pratitioner of your choice. We do not do dream interpretations, second guessing of spiritual practitioners or free consultations as we believe that a fair exchange of energy, whether tangible or not, is required for a successful outcome for these matters.
If you have a favorite spell that you would like to share, please feel free to send it in with complete instructions, and we'll post it.