Posted by Jacqueline on Jul 1st, 2011 in St Jude Pink Love Candle Spell | 0 comments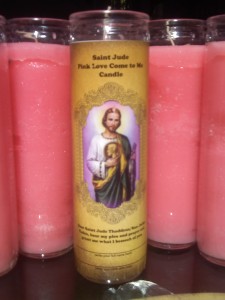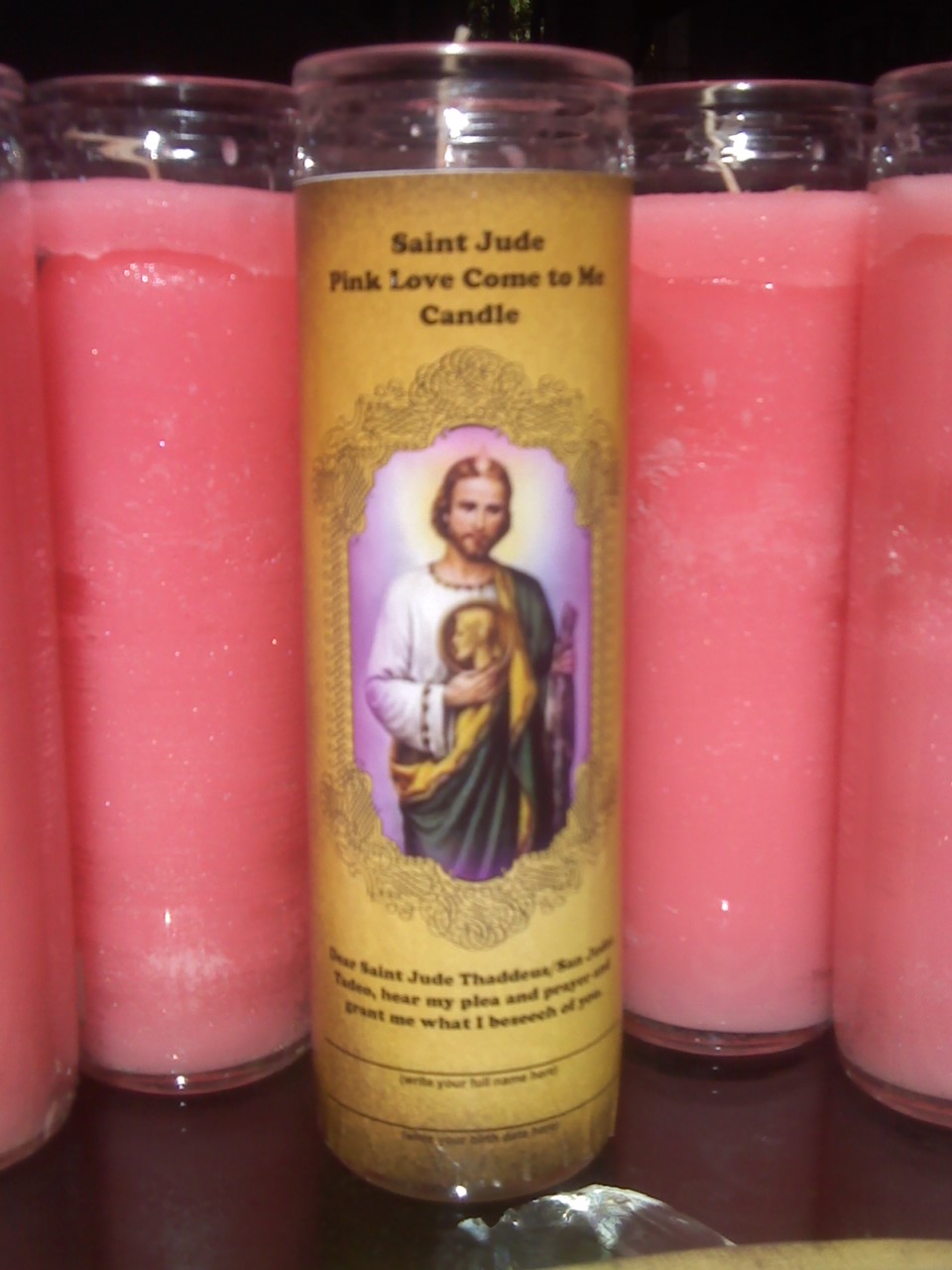 The New Moon is a perfect time to light candles to bring in a long lasting romantic love full of affection and hope for a bright future together. St. Jude Thaddeus, also known as San Judas Tadeo in Spanish, is the Saint to petition when you cannot seem to find a mate who will give you all the romance and promises that love can bring. Burning St. Jude Pink Candles for long lasting love would be beneficial to any relationship that needs spiritual help.
Burning a pink Saint Jude candle can also "warm up" an established relationship that is gone routine, so that a little "spice" can resurface and remind the both of you what some good lovin' is all about!
The front of the candle pictured above, has spaces on the label front to write your name and your lover's name if in a committed relationship. On the back of the candle, a prayer is written especially for bringing in a love and all the good qualities you are looking for in a mate – fidelity, honesty, support and more.
Order the St Jude Pink Candle in a kit from Lucky 13 Clover Spiritual Supply. The kit includes candle, oil and herbs to sprinkle in the top of your candle and complete instructions.