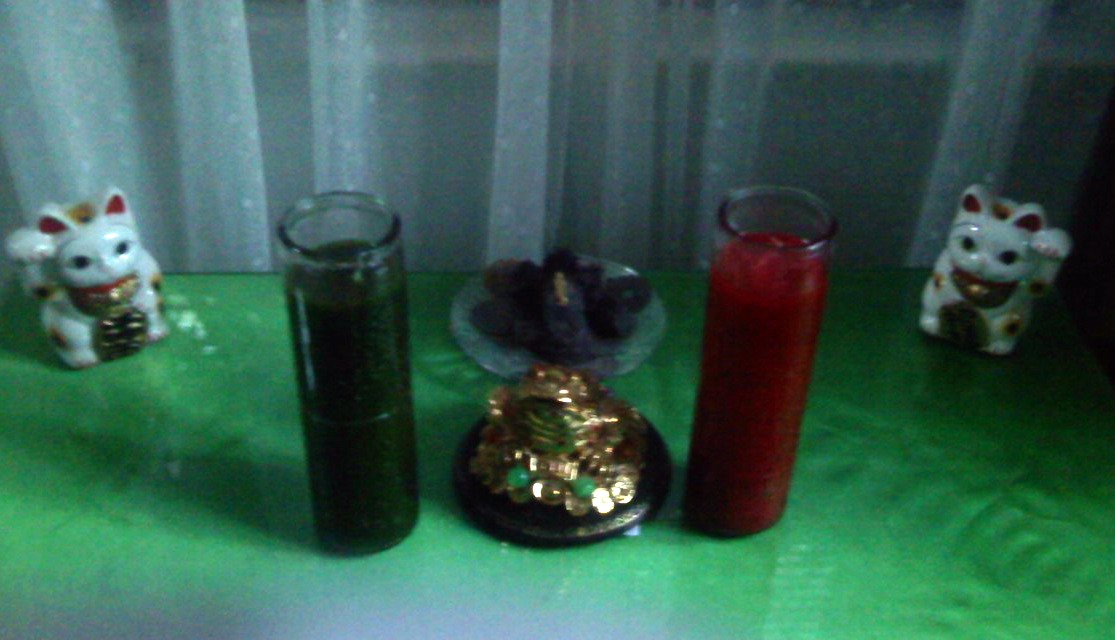 The holidays always brings extra expenditures that we did not plan for like more food, gas money, heating the home when we are there and such. This can wreck havoc on budgets.
Since the New Moon in zodiac sign of Capricorn and this astrological event is supposed to bring in necessary money and material things to the home, I am offering two candles to be burned for you starting December 24th through January 31, 2011. Order a red "Fast Luck" Candle and a green "Money Drawing" Candle to be burned for you in your name to bless and increase your abundance and prosperity in your home this holiday season.
Necessary money is for things that the family needs, like paying bills and stocking the shelves with a little extra goodies. This money should not be used for games of chance or gambling, as the money used for that needs to be deemed 'extra' to play the lottery or go to the casino.
In order to capture the essence of this astrological event, I am building a money drawing altar and incorporating different money drawing beliefs for one united place for candles to be burned for abundance and prosperity.
Order your set of two candles burned for you to bring in needed necessary money to the home for taking care of the things at home by clicking the button below. Each set of candles are $10.00 and a photo of them will be sent to you.
Click here to order