Posted by Jacqueline on Jun 23rd, 2011 in Name Papers and Petition Papers, Petition Papers Ideas | 0 comments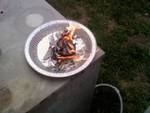 Hi Jacqueline, I have read your suggestion about money petition papers. What if it is not for money but someting else? What do you do with petition papers that are secret wishes for things like good health or for better times ahead? Mary ~~~~~~~~~~~~~~~~~~~~~~~~~~~~~~~~~~~~~~~~~~~~~~ Mary, Let me tell you what I do with petition papers. As you know, I receive prayer requests from all over and place them free on my All Saints Altar, under the candles I am burning for others, so that they can "piggy back" on the candle intentions and have a little "oomph" for the Angels and...
Posted by Jacqueline on Jul 8th, 2010 in Name Papers and Petition Papers, Readers Questions | 0 comments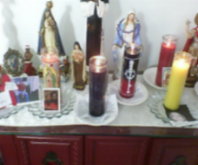 Jacqueline What do we do with the petition papers after the candle spell is done or the candle is out? I have a few petitions just sitting in a little tin waiting for me to do something with them. Thanks! Tamieka ~~~~~~~~~~~~~~~~~~~~~~~~~~~~~~~~~~~~~~~~~~~~~~~~~~~~~~ Name papers (the ones you place a persons name on) and petition papers ( the ones that you write an incantation or prayer) are to be dispersed in a way to it "goes out to the Heavens or the Universe" to do its' job. For myself, there are a few ways that I take care of petition papers. For positive candles spells (such as...